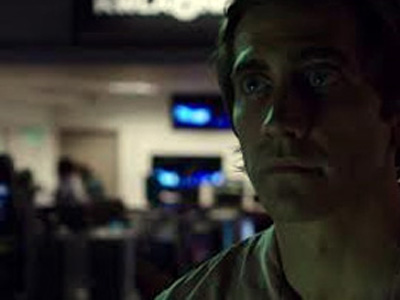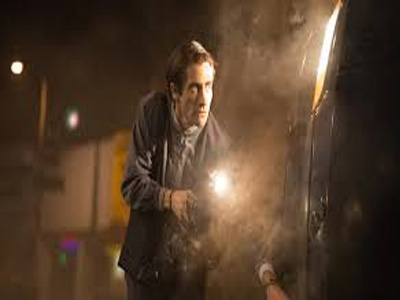 Nightcrawler Movie Review
Nightcrawler is nothing short of a revelation in filmmaking. It features a powerhouse performance by Jake Gyllenhaal and it contains both characters and an atmosphere that is completely in service to its story. I think if Michael Mann had made either Broadcast News or Network, this is probably what it would look like.
Gyllenhaal stars as Lou Bloom, a driven young man living in Los Angeles determined to do something great with his life. His motto is "If you want to win the lottery, you have to make the money to buy a ticket." After a few unsuccessful attempts, Bloom stumbles upon the fascinating world of nighttime journalism by trying to cover all the latest headlines ranging from car accidents to deadly homicides.
Rene Russo costars as a news director who watches some of Bloom's activities and immediately hires him to go out and film more. He also gets help with his new assistant, Rick (Riz Ahmed) in his nocturnal pursuits. Bill Paxton plays a rival reporter who tells him that he is wasting his time with the channel he's at and he tries to convince Bloom to join his team
As the incidents progress, Bloom becomes more and more manic and starts developing a psychosis that borders on insanity as he is willing to sensationalize each story in order to help further his career.   The main driving force of this film is Gyllenhaal himself. He creates a character that is always on the edge of becoming a sociopath and he also delivers riveting albeit morally ambiguous monologues that seem justifiable to him and him alone. When the Oscar nominations are announced next year, I'm hoping for his name to get called.
In addition to the amazing work of Gyllenhaal, there's great performances throughout by this electric cast and they deserve equal praise. The writing is first-rate, the directing is spellbinding, and the technical elements of the production are also hypnotic and tension-filled. This is one of the year's greatest achievements.
Grade: A
(Rated R for violence including graphic images, and for language.)
Until next time, White County, this is Justin Hall saying I'll see you AT THE MOVIES!