Stovall House, it's a country experience like no other it is placed in the Appalachian  mountains of northeast Georgia  it is a country inn like no other. It's a place of quiet simple pleasures and great food.
Here you'll find personable lodging and excellent dining. Inn-keepers who cater to family comfort and well-being. The relaxed atmosphere of the historic Sautee Valley. Beautiful views are all over in the soft and serene mountains.
The Stovall House is intimate, warm, and friendly, your home away from home.
[vc_blockquote type="type3″ border_color="#2f25ea" border_size="5″ icon_image="5484″ background_color="#5ad602″]
"Third time stay!"
We love Lloyd and the Stovall House. He's so accommodating and easy going. No particular check in or check out time. Love the combination of country and mountains! I would never stay inside Helen but We love the location just mins from Cleveland or Helen. The rooms are clean, the breakfast is great and the inn keeper is the best!! Trip Advisor
[/vc_blockquote]
To tell you more about what to expect, here are the links for more information about The Stovall House including
Tr

ip Advisor

,

Yelp

Google and

Facebook

.

You can also comment below about your experiences here at The Stovall House as well.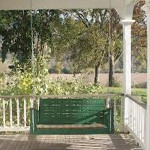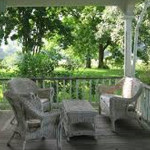 The Stovall House
Country Inn
Lloyd Summer , Proprietor
526 Highway 255 N
Sautee, Georgia 30571