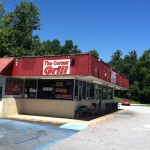 The Corner Grill in Cleveland is where the Locals go for a quick breakfast and a great lunch.
The breakfast includes Breakfast Biscuits including Pork Tenderloin, Gravy biscuits, breakfast sandwiches and traditional breakfast.
Roasted Chicken, the Best Hamburgers White County Georgia, Hot Dogs, salads and a daily special hot plate are what keeps the people coming back for lunch. Great Fries and Onion rings as well to go with them. Fresh made cakes and desserts are there daily for the sweet tooth in you.
You will not be disappointed if you try the The Corner Grill.
[vc_blockquote type="type1″ border_color="#385cb7″ border_size="10″]
"You must have a biscuit." Brenda D from Yelp
[/vc_blockquote]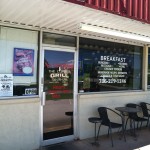 The Corner Grill
2494 Highway 129 south
Cleveland, GA 30528
706-219-1246