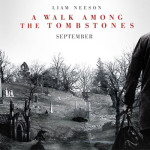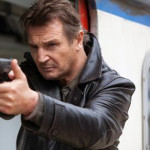 A Walk Among the Tombstones
Over the last few years, Liam Neeson has been doing the roles that I don't think Harrison Ford is interested in doing anymore. He's already done Taken and its sequel. Then he did Unknown and The Grey and more recently, he's done Non-Stop. Now he's back again with A Walk Among the Tombstones, which to me has ingredients of some of those movies put together.
Neeson stars as Matt Scudder, a former New York cop now turned unlicensed private investigator. He's called on by a drug dealer who wants his help in the search for the killers of his wife. His investigation involves a slew of clichés that bear an evocative resemblance of the gritty tones of crime thrillers from the '70s with a dash of an episode from "Law & Order: SVU."
While in the pursuit of the killers, Scudder also stumbles upon a runaway kid (Brian "Astro" Bradley) who wants to help him out, but Scudder uses that age-old philosophy of "I work alone." Giving Neeson a kid sidekick might seem like a bogus plot point, but somehow the chemistry works.
If trying to find the killers wasn't bad enough, Neeson also has to contend with the disappearance of a missing girl and suddenly there's a suspicion that there might be a connection between the two cases. He is not having a good week.
Writer-director Scott Frank has concocted a film that does combine terrific atmosphere and suspense with bits of humor peppered throughout to go with it. Neeson knows that he is self-consciously referring some of his previous roles and he gives a hint of that with some subtle winks, especially with some phone calls.
The only real complaint I have is that during its finale, it resorts to conventionality just when it's becoming complex and intriguing. However, unlike Pierce Brosnan did in The November Man, Neeson sells it once again with his likable combination of physical ruggedness and a penchant for memorable monologues.
There's nothing original about A Walk Among the Tombstones, but it's skillfully made with solid performances and a brooding atmosphere at its center to hold it together.
Grade: B
(Rated R for strong violence, disturbing images, language, and brief nudity.)
Until next time, White County, this is Justin Hall saying I'll see you AT THE MOVIES!
Movie Review A Walk Among the Tombstones