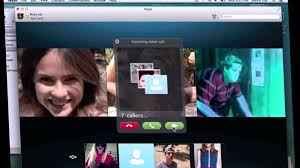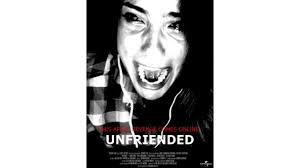 Movie Review Unfriended
Unfriended could've easily fallen under the category of most of today's teen horror flicks: All style and no substance. Or it could've easily have been a cheap remake or reboot. However, instead it introduces a lot of clever elements that make it surprisingly enjoyable.
The movie focuses on a group of teens chatting away on their computers through their various methods of communication: Facebook, Skype, e-mail, Instagram, etc. Out of the blue, a mysterious hacker takes over and begins terrorizing them one by one. The kids don't know who the hacker is or what they want. All they know is that they want to live to survive…and see their newest notification on Facebook.
>
The rest of the movie is impossible to go into without giving anything away. Instead I'll focus on other aspects of the movie at this point. The movie utilizes a very innovative visual technique by allowing all the action to be seen through a computer screen. It never cuts directly into their homes or bedrooms to see the events from their perspective. Everything is seen through the methods of contact I mentioned above.
The way it's put together is really straightforwardly clever and unique for a horror movie and it allows some ebb and flow in the plot despite some typical elements that are unoriginal. It's also shot in a very documentary-style fashion in the tradition of The Blair Witch Project. It also borrows from other horror films such as Paranormal Activity and Saw.
Unfriended may only appeal to rabid horror fans, but it does contain many moments of genuine suspense and solid work from its young cast to keep it going. Now just be careful the next time you go on Twitter.
Grade: B
(Rated R for violent content, pervasive language, some sexuality, and drug and alcohol use.)
Until next time, White County, this is Justin Hall saying I'll see you AT THE MOVIES!