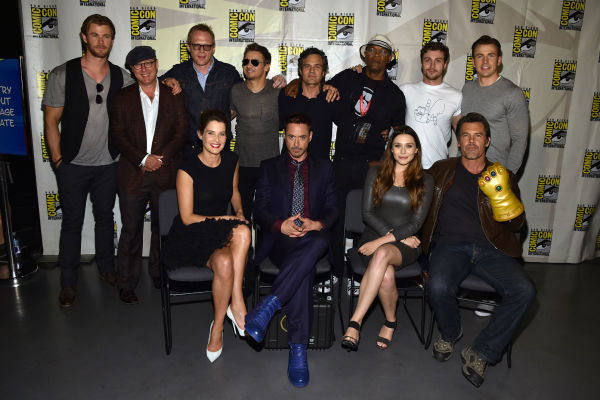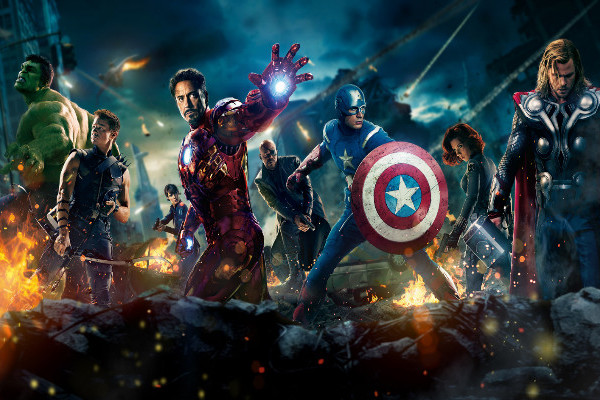 Movie Review The Avengers: Age of Ultron
The Avengers: Age of Ultron is the end of Phase Two in the Marvel Cinematic Universe and the sequel to the most successful superhero movie ever. So, does this sequel live up to the hype? Not quite. Equally entertaining, but not nearly as satisfying. How could it be, right?
The usual suspects from the original have returned: Director/co-writer Joss Whedon is back for another supercharged extravaganza and he brings his high-powered cast back front and center: Robert Downey Jr.'s Iron Man/Tony Stark; Chris Evans' Captain America; Chris Hemsworth's mighty Norse god Thor; Mark Ruffalo's Incredible Hulk; Scarlett Johannson's Black Widow and Jeremy Renner's Hawkeye.
This sequel finds Marvel's finest teaming up once again against a deadly threat known as Ultron, a robot created by Stark who develops artificial intelligence and would look right at home in the Terminator movies with providing the voice of James Spader.
Ultron's goal other than destroying the world is making sure that the Avengers turn against one another by forcing visions and hallucinations on them. How is this figured and executed into the plot? Go figure.
This sequel continues to provide a healthy dose of witty banter amongst the characters and it even provides a little more intrigue in the romance department particularly between The Incredible Hulk and Black Widow as they ambiguously flirt for half their screen time.
Like the first movie, Age of Ultron supplies plenty of spectacular special effects sequences (the last 30 minutes is unparalleled in sheer visceral excitement, even for a Marvel movie) and enough one-liners to rival an Expendables movie.
The problem with this sequel is too much of a convoluted and meandering storyline and a sheer overabundance of characters. Some only have one or two scenes like Samuel L. Jackson's one-eyed Nick Fury. His character isn't really used to his importance and Jackson's doesn't showcase his typical charisma.
Despite its chronic overload, Age of Ultron does manage to keep itself on its toes by having a wallop of spectacle to be entertaining and the characters' exchanges both physical and verbal are always an extra boost. I think for Avengers 3, Whedon needs to work on a little less chronic overload.
Grade: A-
(Rated PG-13 for intense sequences of sci-fi action, violence and destruction, and for some suggestive comments.)
Until next time, White County, this is Justin Hall saying I'll see you AT THE MOVIES!