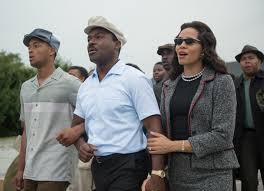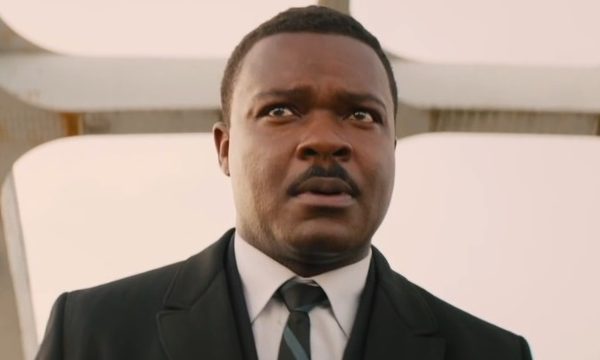 Movie Review Selma
Selma, like American Sniper, is another film that has had awards consideration written all over it and it's more than justified. This is a film that paints an unflinching portrait of Martin Luther King's tale of hope and justice and it will no doubt resonate long after it's over.
British actor David Oyelowo stars as King who embarks on his crusade for equality and takes his case all the way to President Lyndon B. Johnson (Tom Wilkinson). King and Johnson square off in some effective and occasionally witty exchanges.
Carmen Ejogo costars as Coretta Scott King who believes in her husband's cause but she also has fears that he might be struggling with an internal conflict about his mission. After all, King was a devout Christian and a non-violent man and he wanted to use words instead of violence to spread his message.
One of the movie's best qualities is how it gives depth and weight to the supporting performances. Tim Roth plays Governor George Wallace with an authoritative presence and Oprah Winfrey is a woman who just wholeheartedly wants to vote.
Some of the sequences of the different marches are often startling and excruciating to endure. Once in Selma, the marches escalate further into violence and the results are painful at times.
This is a movie that recreates a period in American history with authentic, uncompromising detail. Oyelowo delivers an uncanny portrayal of a man whose unyielding commitment and unwavering determination never stopped him from what he believed was the right thing.
The movie has already been nominated for two Oscars including Best Picture and I think that this movie like MLK himself is something that will survive the test of time.
Grade: A
(Rated PG-13 for disturbing thematic material including violence, a suggestive moment and brief strong language.)
Until next time, White County, this is Justin Hall saying I'll see you AT THE MOVIES