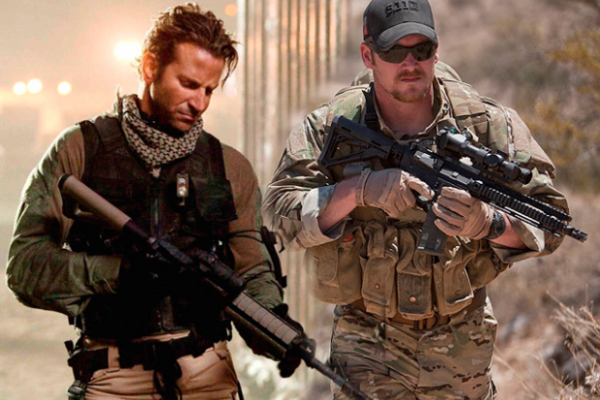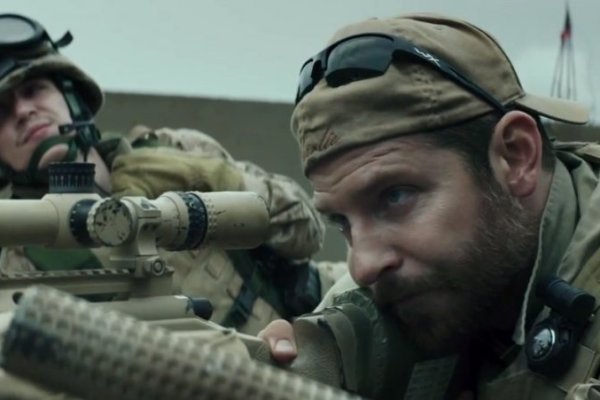 Movie Review American Sniper
American Sniper was a film that was originally given a limited release in order to qualify for awards consideration. It was given a wide release on January 16th and it caused a sensation by pulling in the biggest opening weekend in the history of January, literally grossing $89 million. I'm here to say that it was pretty much worth every bit of it.
In a career best performance, Bradley Cooper stars as Chris Kyle, a Navy SEAL from Texas who was deadly accurate with any kind of weaponry in his hands. After the 9/11 attacks, Kyle decides to join up and go over to Iraq.
The movie likes to divide its time between Kyle's four hellacious tours of duty by showing what his civilian life is like versus his time overseas while he performs his day-to-day operations. Taking out the enemy is the easiest job he faces, but when it comes to the tranquility of domestication, it proves to have an emotional and psychological impact on his psyche. Sienna Miller costars as his wife, Taya.
Each tour of duty becomes more brutal and intense than the last and the movie makes no apologies about its realism. The way in which Clint Eastwood directs this movie is with masterful command. He stages these war sequences in such a matter-of-fact fashion and instead of making Kyle seem like an action hero with a rifle, Cooper very much likes to humanize this character at all times.
Everyone in America from Michael Moore to Blake Shelton have had divisive opinions on this movie such as whether or not this glamorizes snipers and unabashed jingoism, but the movie is incredibly effective at portraying the effects of war and those who go through it. No wonder this movie has been nominated for Best Picture.
Grade: A
(Rated R for strong and disturbing war violence, and language throughout including some sexual references.)
Until next time, Long County, this is Justin Hall saying I'll see you AT THE MOVIES!