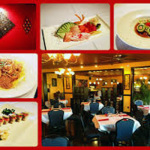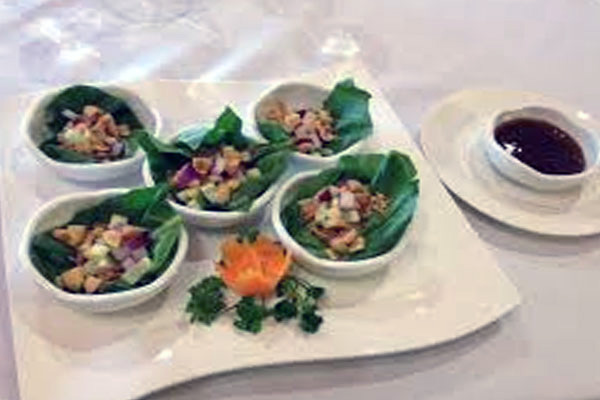 Spice 55 can meet your greatest Thai food craving and then some. Spice 55 has all the staples you come to look for and new creations that may become your new Thai favorite. Thai this good is not easy to come by up in North Georgia. Spice 55 Is looking to set the bar high for your Thai Favorites. Our Personal Favorites are Chicken Pad Thai , Massaman Curry, spicy Beef Basil, and the Eruption roll. Some specialties are the Mieng Kim( a Spinach wrap wrapped with Lime, ginger, onions, roasted peanuts and coconut in a caramelized palm sugar sauce). 55 Spring rolls are also great. Rack of Lamb really sticks out and is very tasty. Jumbo Shrimp and Scallops brings the house down. Crispy Duck, Yes Crispy Duck in basil sauce is also very good. You can get all the curries you expect Green, Red, Panang and Massaman. Sushi is also available as well as Thai Noodles and the Standard friend Rice.
The Menu has something for everyone. They have a Sushi Menu as well with Salmon Crunch and California roll. Their famous Eruption, Helen on the Beach (flashed fried), Black Dragon Roll are there if you want to go all out fro some sushi. The also carry Nigiri Sushi/Sashimi which is Sushi sliced Fish with a rice ball. You can also get combinations to try some new sushi as well.
The Rice is all Thai too. The Experience is exactly what you expect from a Thai place even in Helen. The Atmosphere is one you won't forget: very Genuine and warm. Tables have nice white table cloths great lighting with the special Thai music with the xylophone too. You can get your big spoon here and be ready to eat some amazing Thai at Spice 55.