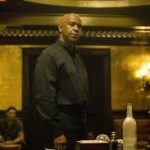 The Equalizer
The Equalizer stars Denzel Washington in one of his edgiest roles to date in a movie based on the TV series from the '80s. This version is one of those movies that simultaneously has a lot of heart and soul yet it's very violent. Call it a guilty pleasure. Call it exploitative trash. Call it what you will, but it's a lot of fun.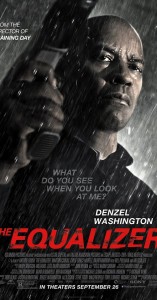 Washington reteams with his Training Day director Antoine Fuqua and in it, he plays Robert McCall, a hardware store clerk and former Special Forces operative who seems to live a very mundane, round-the-clock existence. He befriends a young girl (Chloe Grace Moretz) who's forced to work as a hooker for a local Russian crime lord. It doesn't take long before McCall unleashes his inner Travis Bickle and turns vigilante on the criminals.
Soon McCall finds himself in a web of dangerous circumstances after attacking those gangsters and word of his exploits reaches all the way up to the crime lord (Marton Csokas). In the meantime, McCall continues to dispense justice for everyone around him and his methods involve using everything from a sledgehammer to a power drill. Needless to say, every employee who's ever worked in a hardware store will be really proud of this movie.
The Equalizer is like a combination of some of Washington's previous roles including Man on Fire and The Book of Eli. Like Liam Neeson, Washington is entering his 60s, but he's only proving that age is just a state of mind.
I did like the fact that the movie does try to be as much character driven as it's also a violent action thriller. Washington displays his charm and intensity in a likable fashion and he's got a lot of support from an outstanding cast to back him up.
Until the predictable conclusion takes place, The Equalizer succeeds at being an occasionally implausible yet highly entertaining romp.
Grade: B+
Rated R for strong bloody violence and language throughout, including some sexual references.)
Until next time, White County, this is Justin Hall saying I'll see you AT THE MOVIES!
Movie Review The Equalizer