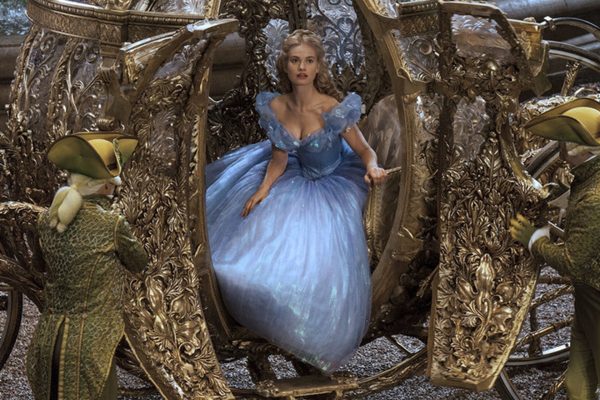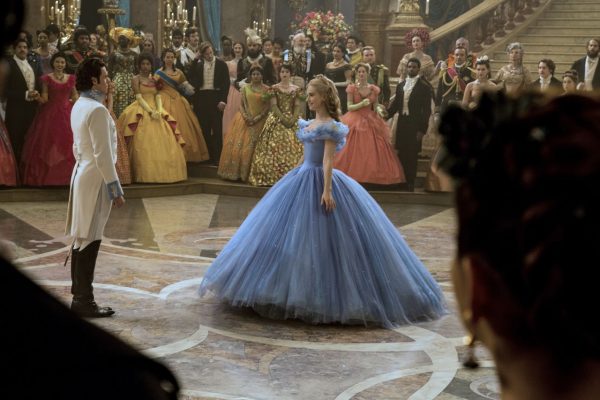 Movie Review Cinderella
Cinderella is the latest live-action Disney reimagining on the big screen after Alice in Wonderland, Oz: The Great and Powerful, and Maleficient. This movie is at once a slight reimagining while also staying true to the spirit of the original source material.
Once upon a time, Lily James plays the title character, a young girl who loses both her parents and now lives with her new stepmother (Cate Blanchett) and her two daughters, Anastasia (Holliday Grainger) and Drizella (Sophie McShera). At first, they treat her like one of their own, but then start using her as their personal servant.
The three get invitations to attend a ball for the prince of the kingdom (Richard Madden) who is getting ready to choose his new bride. They leave Cinderella out of the equation, but little do they realize, she has help in the form of her Fairy Godmother (Helena Bonham Carter). Carter's version of the iconic character looks like if Lady Gaga were to play her.  The Fairy Godmother uses her magic to transform a pumpkin into a carriage, four mice into horses, two lizards into footmen, and a goose into the driver. Last, but certainly not least, she also gives Cinderella a pair of glass shoes. Draw your own conclusions about what happens next.
Cinderella is not just another Disney fantasy reimagined for contemporary audiences, but it's also a marvelous-looking film where the visuals and the special effects all add to the atmosphere instead of simply calling attention to themselves. Credit director Kenneth Branagh for providing a fantasy world filled with beauty and exquisite detail and the cast is uniformly superb especially Blanchett's malevolent tone and presence.
There's also a great deal of humor and heart to the film and the simple moral message of anything is possible if you just believe. And they all lived happily ever after…until Disney decides to reimagine another one of their beloved characters. > Grade: A-  (Rated PG for mild thematic elements.)
Until next time, White County, this is Justin Hall saying I'll see you AT THE MOVIES!