Winter Wonderland Tours North Georgia Zoo January 03rd, 2015 1:00 PM
Winter Wonderland Tours North Georgia Zoo January 03rd, 2015 1:00 PM
2014/12/31 1:33 PM
Winter Wonderland Tours North Georgia Zoo & Petting Farm January 03rd, 2015 1:00 PM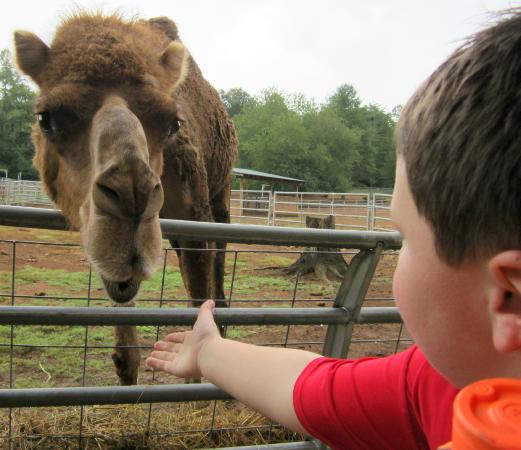 * A guided exotic animal tour where you can get up close with the animals lasting up to 45 minutes
* Hands on with 1-3 exotic animals.
* Wagon ride through the hoof stock area and stop to feed and pet the camels.
*Meet and Greet with one of the zoo's friendly animal ambassadors.
*Time to interact and pet 100's of friendly unique, miniature and rare breed farm friends!
*Souvenir Bracelet that provides $1 off future visits.