Bodensee Restaurant
Bodensee Restaurant is one of the finest if not best German restaurant in Helen.
2014/12/23 4:32 PM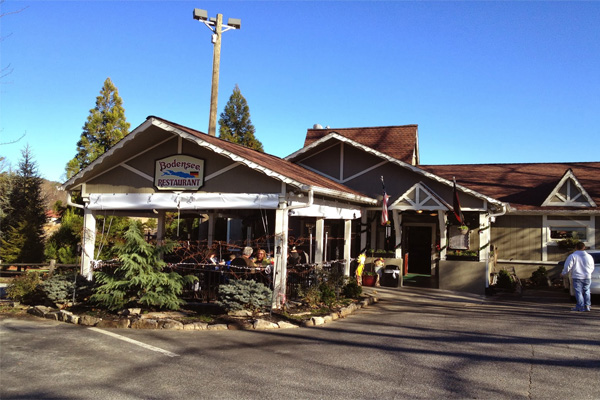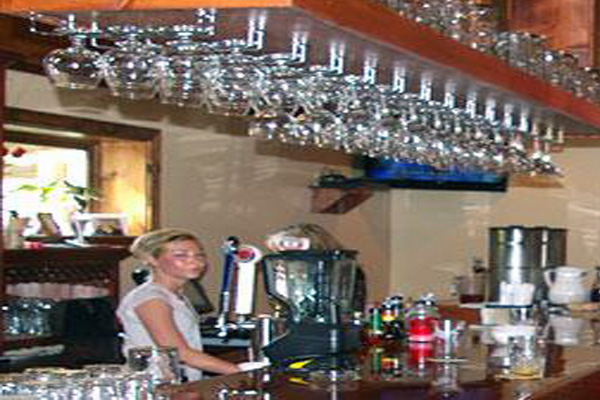 German Restuarant are not easy to come by but Bodensee Restaurant sets the bar high even for a town known for German Food like Helen. People drive over and hour to Helen just for the great German food.
Some of our Personal Favorites are the amazing jaeger schnitzel and the spaetzel. Some say it is the best outside of Germany.
There Specialities include the Pilz Soss Rindsrouladen mit Spaetzles und Rot Kraut (Beef Roll with Spaetzels and Red Cabbage), Haus Platte mit Bratwurst, Knoblauchwurst, Kasseler, Sauerkraut, Kontoffein Salat (Haus Platter – Knockwurst, Homemade Garlic Wurst and Smoked Pork Chop with Sauerkraut and German Potato Salad), and Schweinerucken Gegrillt auf Toast Brot, Champignon, Gebratene Zweibeln, mit Speck (Holzfaellersteak – Pork Lion Grilled, Served on Toast with Mushrooms, Sauteed Onions and Salad)
Bodensee Restaurant has a fully stocked bar and some wonderful appetizers including Shrimp Cocktail, Escargot and Sauteed Mushrooms with Garlic butter. They also have delicious sandwiches including Prime rib sandwich,Pork Schnitzel, Gyros, Ruebens and burgers.
If you are looking to experience a true German dinner then Bodensee Restaurant is the place to try. The feel will be all German and so will the food. The service is also great and they have all the drinks to make it authentic, too.
They also have a great Website that explains what great German and American food they have to offer.