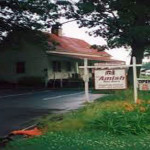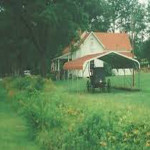 The Amish Red Barn characteristics unique Amish carefully assembled furniture, artworks and craftsmanship from Pennsylvania and Ohio. The numerous things found here incorporate carefully assembled coverlets, shaking stallions, letter boxes, youngsters' wagons, handpainted wood beautiful things and one of the range's biggest choice of Hex signs. Furniture carefully assembled of robust oak, hickory and oak and strong cherry is additionally accessible. Stock incorporates single and twofold lightweight planes, rockers, eating tables and seats, side tables, seats and seat stools. Numerous other furniture things are accessible by extraordinary request.
To tell you more about what to expect, here are the links for more information about Old Sautee Store including Google and Yelp . You can also comment below about your experiences here at the Amish Red Barn as well.
The Amish Red Barn is open year round on Friday, Saturday and Sunday from Noon – 3PM, and other times by appointment only.
6345 Georgia 17, Clarkesville, GA 30523