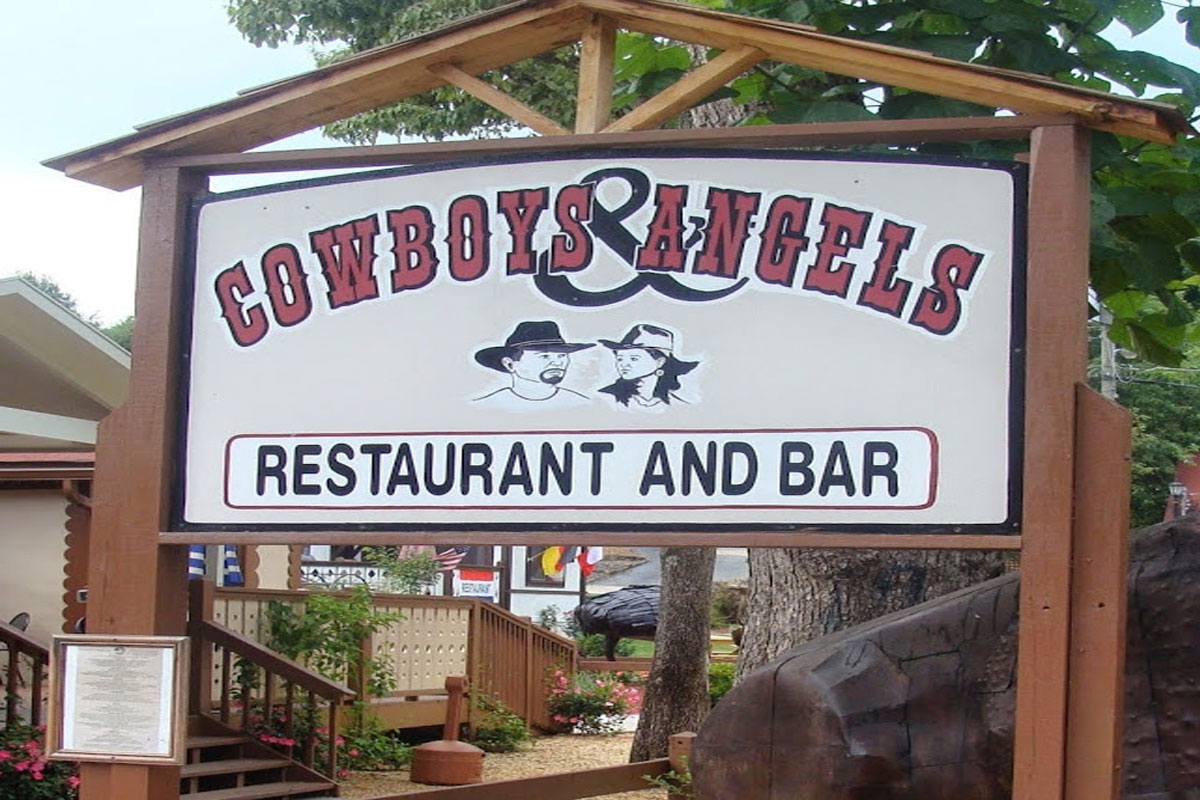 At Cowboys and Angels as the say in White County  is "A Taste of Southern Class"
They have fun and friendly atmosphere for our customers and live up to our tradition of warm hospitality here in the South.
The Food is great and they have a wide selection.
There teatued appetizers include: Freshly Made Soup of the Day, Bourbon Street Crab Cake, Fried Green Tomatoes; Smoked Gouda, Pimento Cheese and Pork Belly.
Spring Mix Garden Salad, Southern Caesar Salad, Beefsteak Tomato and Buffalo Mozzarella, and Wedge Salad are some of there Soups & Salads. There Burgers and Sandwiches include Longhorn Burger, Avocado Burger, Bison Burger, Crab Cake BLT, Grilled Salmon Burger.
The great Grill items  – Filet, New York Strip, Ribeye, Bone-in Cowboy, Center-Cut Bone-in Pork Chop, Salmon Filet.
Lobster Tails; Buttermilk Fried Chicken; Shrimp and Grits; and Seasonal Specialties!
A Drink Menu, includes  a large selection of craft and domestic beers, extensive wine list, full liquor bar and specialty drinks.
Come see if Cowboys and Angels Restaurant & Bar
is White County best Steak House.