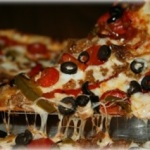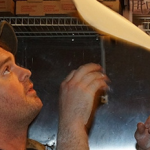 Pizza,  a word spoken that means comfort and relaxing. And, You get that at Nacoochee Village Tavern and Pizza and a so much more. When you walk in you know you can relax and enjoy a meal with a beverage. Many say it is the Best Pizza for miles and you need to come find out. They use the best all natural no filler made daily dough and local produce to make their great stone oven pizza. You mouth will water and  You can have some great local wines and hand crafted beers to enjoy with  the pizza.
[vc_blockquote type="type1″]
Great pizza & cold beer. The crust was perfect. Excellent sauce. Clean place & great service. Definitely deserves 5 stars. Top notch pizza tavern. From Yelp
[/vc_blockquote]
Nacoochee Village Tavern and Pizza also has great starters including Hummus, Divine Meatballs, Caprese and Garlic Bread. If you are not in the mood for pizza you can try some great tasting hoagies and Paninis incuding the Gobbler, the Hammer, GrandPa Frank, Tuna, Chicken Salad and Roast Beast.
Nacoochee Village Tavern and Pizza
7275 S Main St, Helen, GA 30545
(706) 878-0199
Mon-Thur. 12:00 to 9:00
Fri.-Sat. 12:00 to 10:00
Sun. 12:00 to 9:00