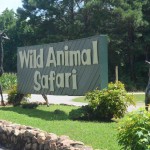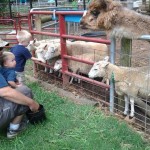 North Georgia Zoo (Wildlife Wonders) is a licensed zoological  facility  governed  by the USDA (United States Department of Agriculture) and DNR (Department of Natural Resources).  Wildlife Wonders carries special licenses for Native Georgia animals, exotic animals, federally protected animals and exhibitors permits for all the animals.  WIldilfe Wonders is involved in the conservation of many rare and endangered species.  Wildlife Wonders also provides outreach educational programs www.wildlifewonders.org
Paradise Valley Farm is a WORKING farm.  Paradise Valley farm is a breeding facility for many rare breed and miniature livestock. With over 300 livestock and over 40 breeds represented they are quite possibly the largest diverse collection of livestock on the east coast. Paradise Valley farm founded the Miniature Harlequin Sheep Registry,  the Miniature Potbelly Pig Registry and has many years involved in selective and quality breeding of many amazing animals.
Wildlife Wonders love animals.  They treat them the way they were created to be treated, with dignity and love.  We cannot wait for you to meet our furry, scaly, and feathered friends.
Family Friendly zoo with over 400 animals including Georgia's premier petting zoo with over 100 breeds of rare and miniature livestock.  Join us for baby animals being born. Take a ride on the camel encounter wagon.  Join us for pony rides, guided Wildlife Walks and more. As seen on Dirty Jobs!
Home to over 400 animals,  North Georgia Zoo is sure to be the highlight of your family adventure. NGZ has one of the largest petting zoos in Georgia and is full of fun and educational experiences for all ages.  Come pet and feed a variety of miniature and rare breed livestock including potbelly piglets, miniature goats, sheep, donkeys and deer. Babies are born year around!  join us for a guided Wildlife Walk,  trained animal shows,  wagon ride to the camels and zebras or take a pony rides.
From alligators to zebras you will surely not be disappointed.   A family- fun, interactive adventure awaits you.   North Georgia zoo is a partner in conservation and licensed by USDA and Georgia DNR.
North Georgia Zoo
Address: 2912 Paradise Valley Road Cleveland GA 30528
Phone: 706 348 7279
Email: info@wildlifewonders.org
http://www.northgeorgiazoo.com