Georgia Vandy Preview
The SEC East is still wide open, considering most people in the media think that a 3 SEC loss East team will play the Mighty SEC West in Atlanta.
2014/10/03 9:39 PM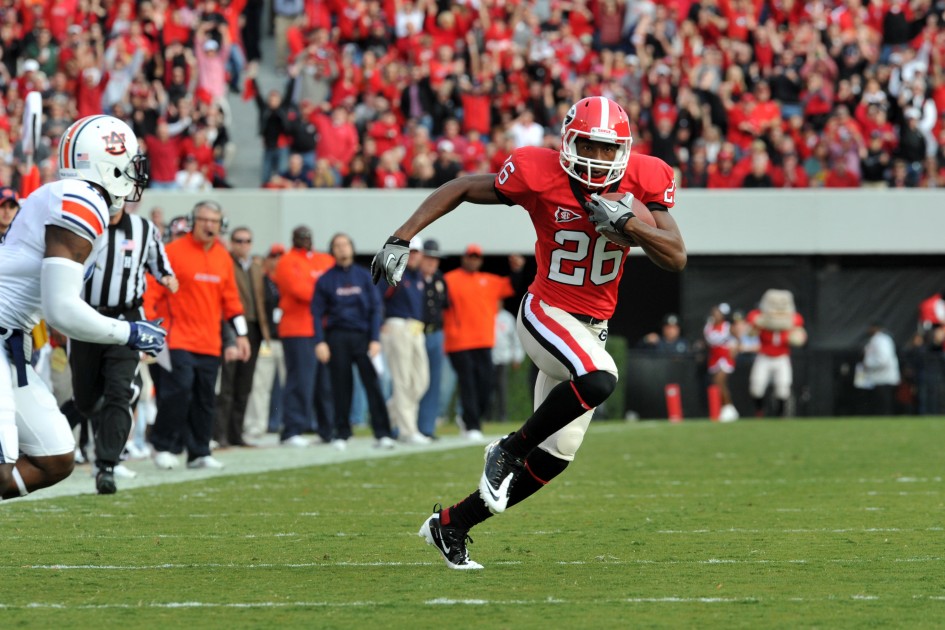 The SEC East is still wide open, considering most people in the media think that a 3 SEC loss East team will play the Mighty SEC West in Atlanta. Vanderbilt has gone from a bowl team last year, to a 1-4 team that could have lost to Massachusetts. Vandy is 0-3 in the SEC, and they defeated UGA last year 31-27 after trailing 17-14 going into the 4th quarter. Vanderbilt was embarrassed by Temple on the SEC Network's delayed opening night game, and have dropped games to Ole Miss, Kentucky and South Carolina. Special teams plays have kept them close, and they could be winless if Massachusetts made their last second field goal. Mathematically, Vandy still has a shot to win their first SEC East title according to the experts.
UGA has gone from a final 4 selection after the first week win against Clemson, to a team that will need some luck to make it to Atlanta. Hutson Mason and the UGA offense is ahead of only Vandy in passing yardage in the entire SEC. Luckily the Dawgs have some great running backs to help them be in contention of winning the SEC East. Against Tennessee, Todd Gurley had a career high 208 rushing yards to help UGA escape with a 3 point win. The loss to South Carolina showed OC Mike Bobo that Gurley can pound the rock and win games. Hopefully Gurley can stay healthy. Sony Michel is out 6-8 weeks with a shoulder injury and Keith Marshall has an injured ankle. Nick Chubb and Brendan Douglas will hopefully help Gurley carry the load against the Commodores this weekend. If UGA is going to head to their second game in Columbia for the year with only one loss, the offense is going to have to help the defense.
UGA keeps losing defensive players, Rico Johnson is the most recent to be out indefinitely with an undisclosed injury. The pass deficient offense will have speedsters Malcolm Mitchell, Justin Scott-Wesley and Jonathan Rumph returning this week from injuries. Mason has vowed to do better this week, and Coach Mark Richt is wondering if he should use two quarterbacks like he has done in previous years. The loss of Aaron Murray has the receptions a lot less than the previous 4 years, and Mason is starting to feel the heat of strong armed Brice Ramsey. Some chemistry is going to need to be created to help them get revenge for last year's loss at Vandy, and get them ready to play the SEC East's only no loss team in Missouri next weekend.
The Tennessean reported today that Vanderbilt can handle Todd Gurley and UGA's rushing attack. Coach Derek Mason's main goal is to stop Gurley who is averaging 152 yards a game. Vanderbilt linebacker Caleb Azubike stated "Todd Gurley is just another running back in the SEC we're going to have to tackle, and I feel like given the strength and given the size of our defense we are going to handle that quite properly." If Vandy tries to stop the run dominant 2014 Dawgs, then there should be ample receivers ready to help Hutson Mason out. Vandy is doing well on special teams, and they will need all the help they can to defeat the Dawgs this weekend considering they are 34 point underdogs.