Georgia Kentucky Preview
The annual showdown between the Cats and Dawgs will occur this Saturday
2014/11/06 10:46 PM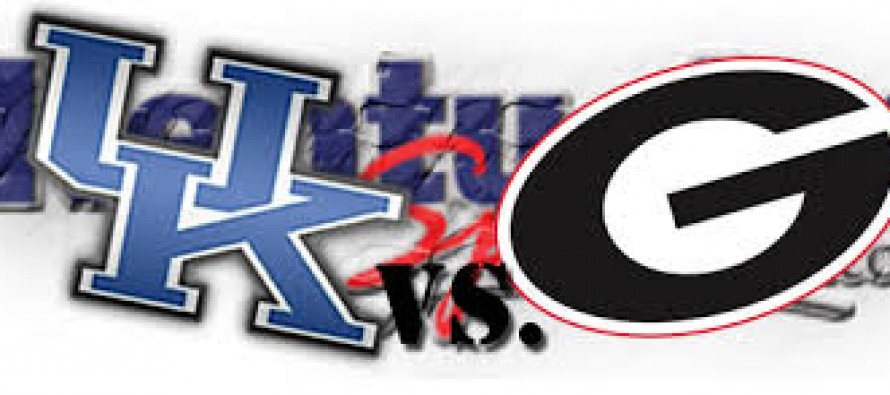 Georgia Kentucky Preview
The annual showdown between the Cats and Dawgs will occur this Saturday at noon in Lexington, Kentucky. Both teams are coming off losses from last weekend, and they both are hoping to go bowling this year. Mark Stoops had his team at a 5-1 record before losing the past 3 games, and their other loss of the year was in OT to the team that ran all over the Dawgs last weekend in Jacksonville. The Dawgs gave up over 400 yards rushing to Florida, the most since 1978. The Cats were beaten in Columbia 20-10 by Missouri last weekend, and Patrick Towles was held to 158 yards passing.
UGA is 25-7 against Kentucky in Lexington, but three of the past four meetings there have been decided by seven points or fewer. This is a noon televised game, and Stoops is looking for a signature win. "I think we're better," Stoops said. "Are we there? (Have) we arrived? Absolutely not. The guys we compete against, you've got to do it right all the time or we've got no chance." If Georgia wants to play in the SEC championship, this is a must win. "We know mathematically that it's still a possibility," Richt said. "But if we don't win, it doesn't matter. I guess that's the best way to say it. Let's just try to win this week. We'll worry about the rest later."
         Hutson Mason is coming off his career high last weekend against the Gators, but a lot of the yards came in the 4th quarter when UF had a large lead. Brice Ramsey is the future of the Dawgs, and Bulldog nation should be wanting to see him get some reps. Let's hope that Bobo and Richt can get him some reps if Mason is unable to get the Dawgs a large lead this weekend. Georgia is averaging an SEC-best 40.5 points per game despite being held to a season low in last week's 38-20 loss to the Gators.
         Kentucky has 13 interceptions, 10 more than all last season and its highest total since 2011, but Patrick Towles has only thrown 5 of those interceptions to 13 touchdowns (9TD to 1 int at home this year). UGA is still 2nd in the nation in turnovers with a +13 margin. The team that wins the turnover battle will probably win this game. The Wildcats will honor 21 seniors playing their final home game on Saturday. Towles will either have to establish the run game that the Gators had last week, or take it to UGA's secondary like he did against the Gators when they lost in OT. Mason will hope to have Sony Michel back this weekend to help freshman sensation Nick Chubb. This game is the last of 5 on the road in a row for UGA before they head back to Athens next weekend to face Auburn with Todd Gurley patiently waiting to play. He has been in Athens these past 4 games with 42 days in between home games between the hedges.
You can read more for Charles Pike here