David Perdue visits white county
David Perdue came to J W Reeds to promote his run for US Senate. The Runoff Election is July 22nd. He urged everyone to get out and vote.
2014/07/15 7:27 PM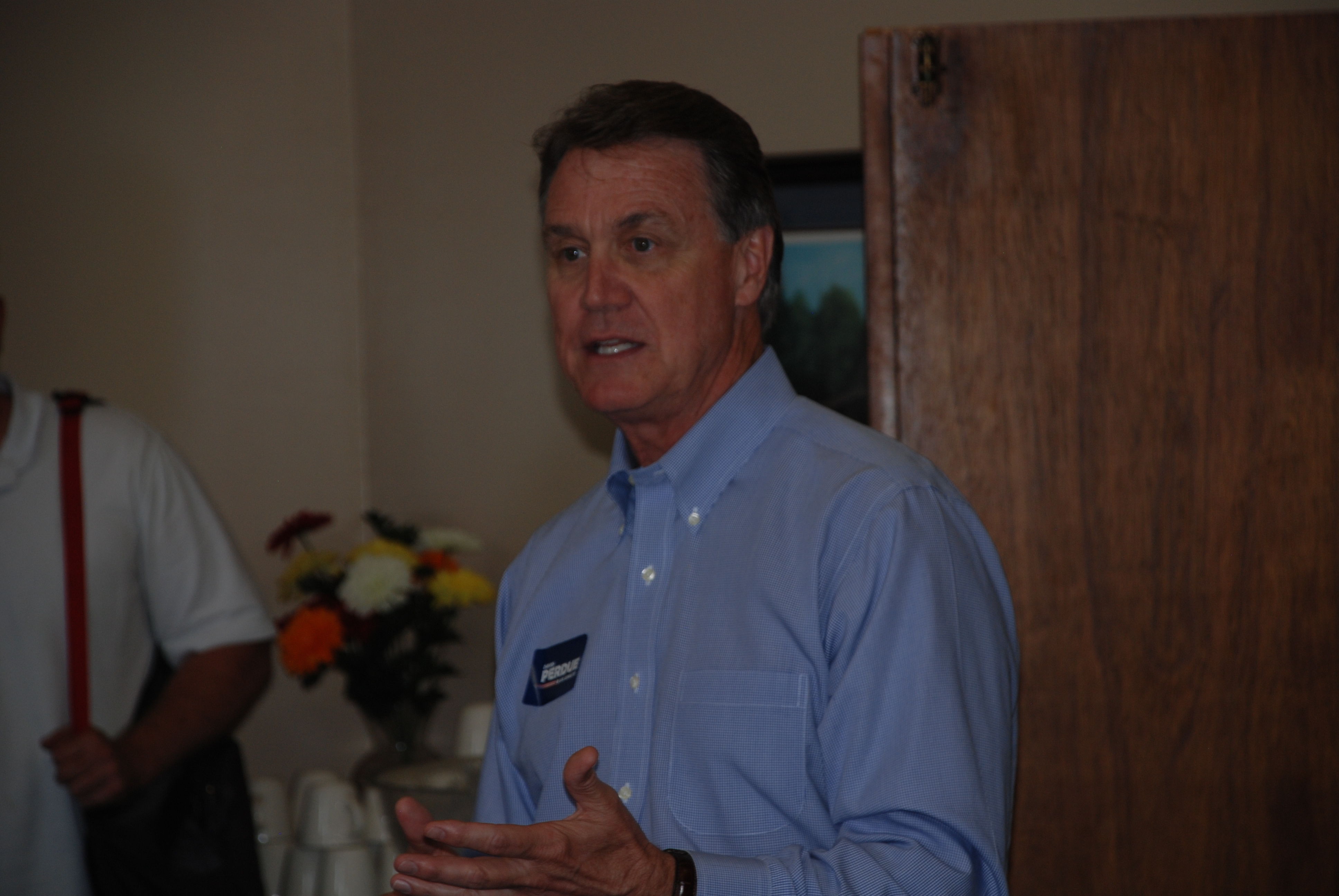 David Perdue visits white county today to talk about his candidacy. Speaking at J W Reeds restaurant, Perdue stressed the importance of lowering the debt, building the economy and term limits for those already in office. He stressed that our country is in the worst financial state since Jimmy Carter. He said then we needed a Ronald Reagan and today we need somebody like him. Perdue told of how he worked for major companies like Dollar General and how Congress had very few business men there. He stated he was for the Constitution, the Bible and family values.
He made it clear that the current republicans who controlled the House and Senate before Obama also raised the debt ceiling as well. He stated we need to get rid of the IRS and fund this country with an excise tax. He also brought up that the gas price were 1.80 when Obama took office. He went on to say that " This administration has let the EPA  actually shut down our infrastructure.They killed coal within a year and Congress let them do it."
He stressed that anytime someone puts a microphone in his face he will talk about term limits. Congress now is more worried about getting elected then doing something.  He said " I just don't think the founders ever imagined the rise in career politicians."
He then said, "This race is pretty simple; I am running against a man that has been in office 22 years. If he was really going to make a difference he would have done it already and we can fix this crisis by not sending the same people back."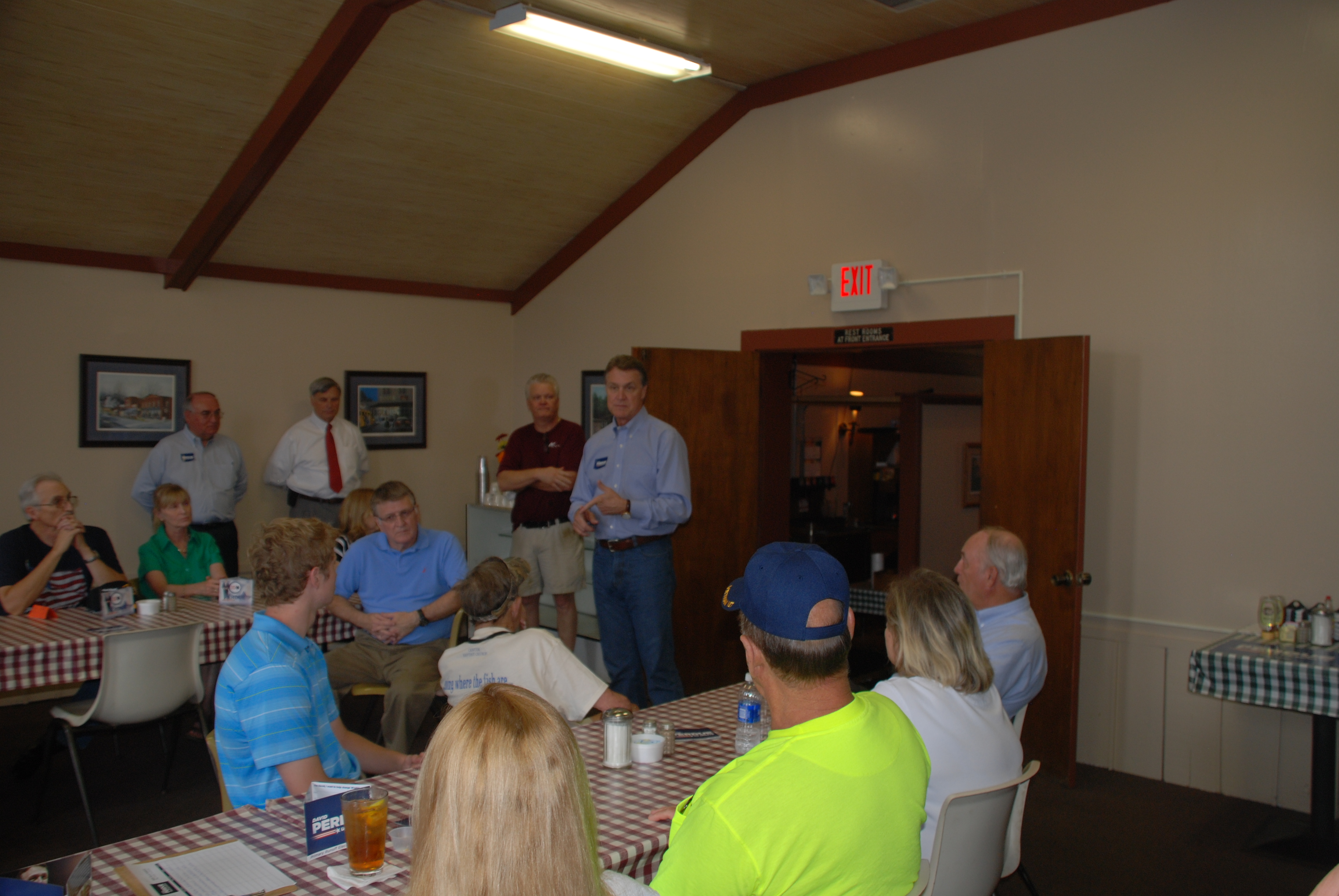 David Perdue went on to say,  "What you need to know about me: I love my wife, I love my family and I love my country, and I believe in the Bible and I believe in the U.S. Constitution."